Trade shows are big budget, high energy affairs which – when done correctly – bring the leading lights of an industry together in one venue. We love them and celebrate the opportunity they represent to educate, inform, transform and promote.
However, even the largest exhibitions only lasts for a handful of days before the visitors go home and the stands are stripped down.
What if there was a way to keep the magic of your exhibition alive year round? Allowing exhibitors to host unique, content rich spaces; visitors to engage with the latest industry developments as they happen; and you to provide networking and lead generation opportunities in between the main event…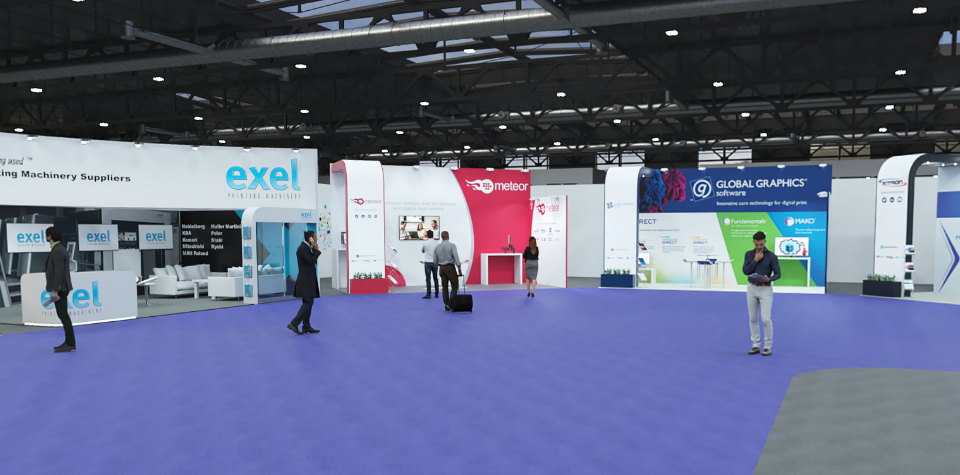 The V-Ex Platform was originally designed to allow exhibition organisers and stand owners to 'bridge the gap' between live exhibitions. Our platform allows exhibitions to expand into the virtual world; offering exhibitors the chance to engage with a global audience, 365 days a year.
We can build stands to a Gold, Silver, Bronze template design or offer custom designs for key event sponsors – this ensures that all your exhibitors are able to present their information in a relevant style that's representative of their brand values. Exhibition stands can be updated throughout the year to keep the show current so visitors keep on coming back.
Our visitor registration solution means that you can monitor traffic and keep your exhibitors engaged with powerful analytics and even verified sales leads that they can access from their own account login.
Working with our marketing and communications team you can keep your virtual exhibition relevant with regular updates and live seminars hosted from the venue year-round.