Regular updates from your Senior Leadership Team can have a massive impact on employee engagement by making sure the whole company is aware of commercial results, future strategy and changes to policy.
While it might be feasible to bring together upper management for an annual conference, you would need to close down your business for the day if you were to invite every employee that would benefit from hearing the message.
Whether you want to go hybrid or fully virtual, utilising digital solutions makes it possible to include a wider audience while keeping an eye on cost. For international businesses you can even host a global update with live interpretation.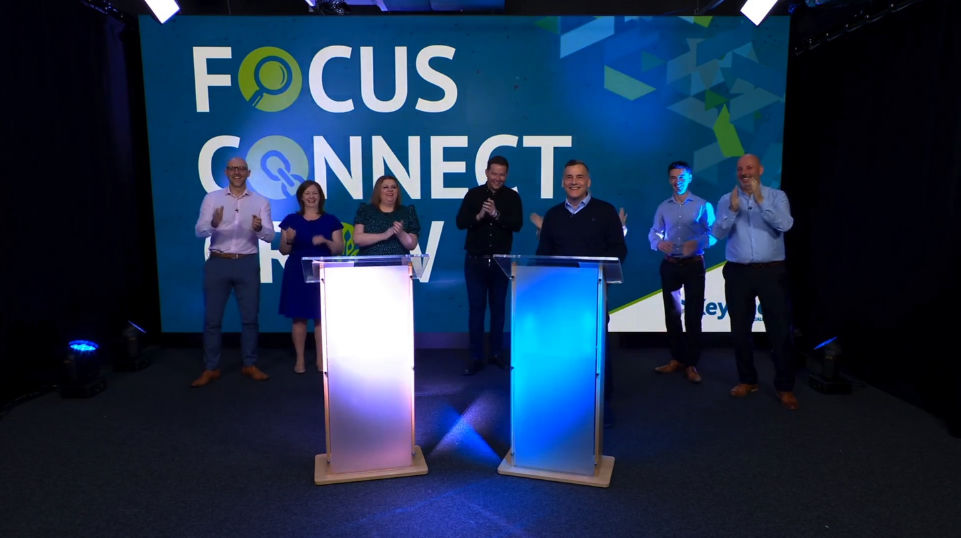 Our team can help you plan your event from the ground up. That includes supporting your speakers in creating a breath-taking presentation, managing the pre-event communications and registration for you and – most importantly – producing a live broadcast.
Our broadcast services mean that your speakers can spend the day in a professional studio anywhere in the world, or we can come to you and broadcast your event from your headquarters or simultaneously alongside a physical event. We can even set up a virtual studio so speakers can dial in from different offices around the world.
A good leadership update needs to be more than just words. The event needs to capture your brand's own unique energy and remind your audience what it is they love about working for your company. Our project management team will work tirelessly with you before the event to make sure that every asset and design is perfect and help coach your speakers so that they take to the camera like a duck to water.