Annual supplier conferences are important events that allow your branch managers and buyers to revitalise their relationships with your key suppliers. It's also a chance for suppliers to promote their latest and greatest solutions and agree supply arrangements for the year ahead. However, a physical event requires commitment from your staff and suppliers to spend time away from the office, while also accruing significant costs.
With many businesses now pursuing a sustainable agenda – not to mention keeping an eye on budgets – now is the time to consider a digital alternative.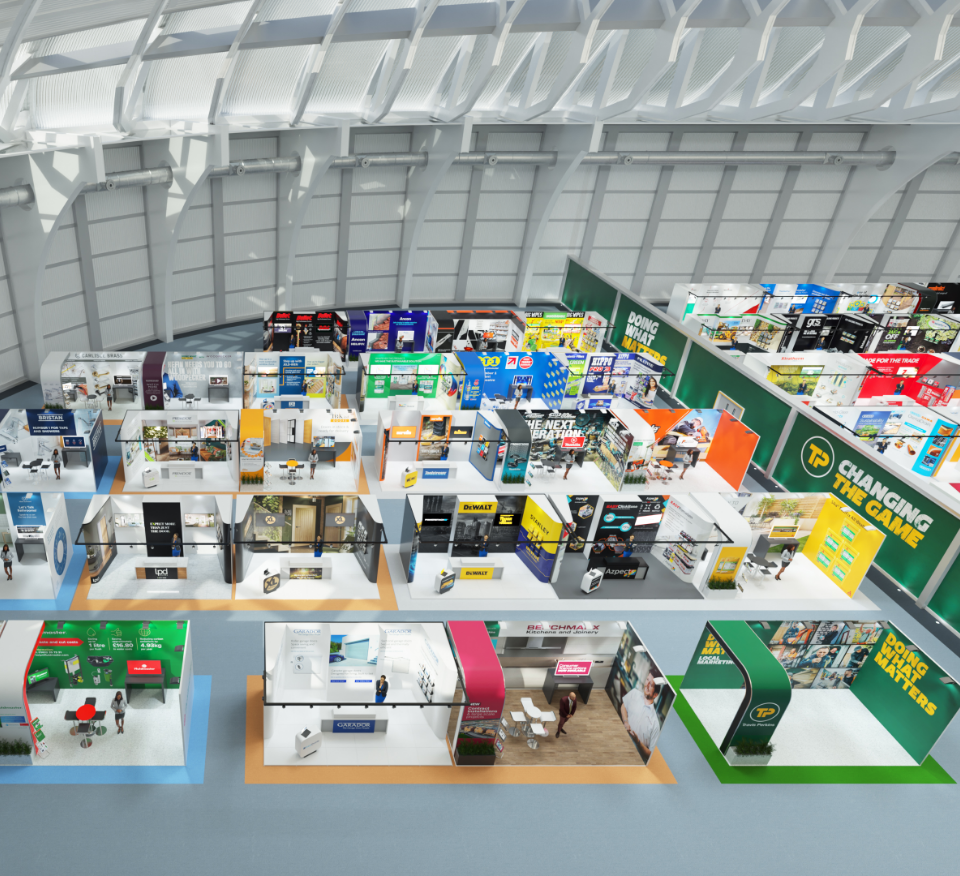 The V-Ex Platform was designed to host engaging, content rich environments where every exhibitor has the chance to build their own, unique virtual exhibition space.
We will work with you to build a fully populated virtual venue complete with exhibition hall, auditorium, reception, knowledge hub and networking lounge to make sure that your staff and suppliers utilise every minute they spend at the show.
Just like a physical event your branch managers and buyers will be able to speak with your suppliers one-to-one or in teams to negotiate deals for the year ahead and confirm their latest orders. In fact, the direct nature of the solution means that many customers report than their suppliers secure more business during a digital event that they do at physical conferences where perhaps some people are hesitant to go outside their comfort zones.
With our powerful backend analytics you can help ensure every exhibitor sees a provable return on their investment and comes away with validated sales leads that will help them forge an ever stronger bond with your business.