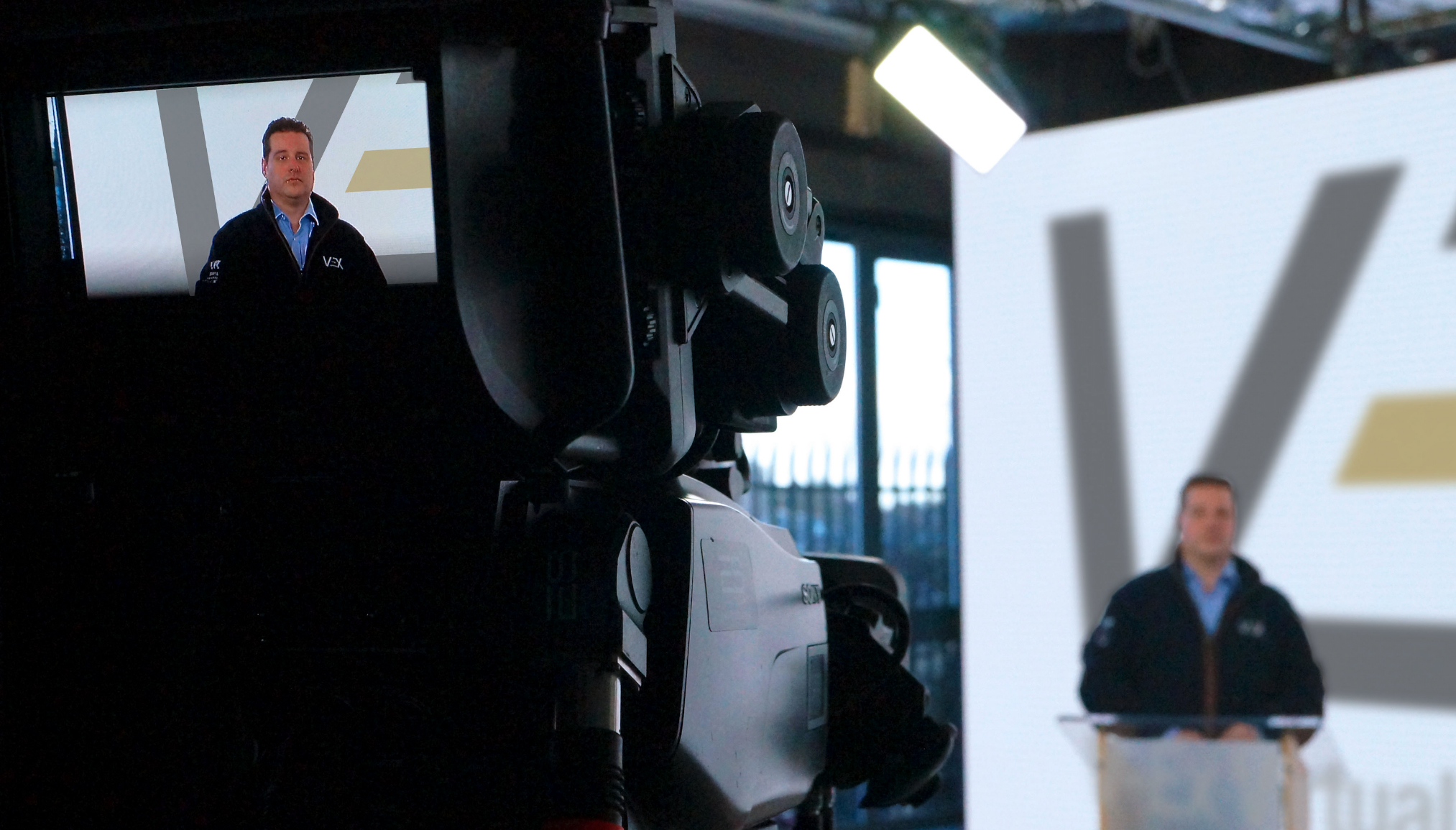 David Bedford, Chief Operating Officer at V-Ex.
When shopping around for suppliers to support you in your event, you'll see a lot of agencies (V-Ex included) proudly claiming to be Full-Service or Fully In-House. 'That's great', you think to yourself, 'but I only need a single service from these guys, so why should I care?'
The truth is there's a reason why offering a full suite of services is a good thing for all our customers: whether they need support with a single video editing job or they are turning to us to fully manage their next annual conference. It shows that we understand the bigger picture and will sympathise with the level of service that they need.
As a Full-Service agency our Project Management team have direct access to an insane amount of creative and technical talents. It means that we can offer you the precise product and the precise service level that you need – rather than trying to guide you down a path that's not right for you.
By keeping the talent in-house, it means that we can be much more flexible and deliver larger, more complicated projects to much shorter lead times. We have complete control over our production line, so we can schedule our work as best fits our clients' needs – rather than fighting with other third parties for a supplier's attention.
Even on the smaller projects, our Full-Service capabilities give us an inherent empathy for your overall goals. Our video team is used to collaborating with our graphics department, who understand the challenges that our dev team face, who respect the skills of our copy writers, who appreciate the efforts of our media relations team, who… (you get the picture). If you need us to play just a small part in your project, that empathy remains. We will understand where we fit in and collaborate and innovate with your internal team, as well as other agencies as required.
Why is Full-Service so important and why do we – and other great agencies – make such a big deal about it? In short, it's our way of telling our customers that they can trust us to handle anything that's thrown our way.