Sustainability is a growing concern for many, not least the events industry. As a pioneer of virtual and hybrid events, V-Ex has launched an interactive venue dedicated to this important topic: the Sustainability Event Park.
The newly launched sustainability venue has already seen the first registrations for exhibitions, events and conferences that will take place throughout 2022. Together with Sustainable Packaging News (SPN), the online platform will be hosting a series of conferences on relevant topics. The first conference will kick off on January 27th and focus on working towards a 'Circular Economy'.
"At V-Ex, we have worked hard to minimise our environmental impact. Our servers are carbon neutral, and our new HQ building generates more energy from solar panels than it uses. That means out film studios and 3D production facility are effectively carbon negative," explains Gabriella Wright, Sustainability Event Park Manager at V-Ex. "In-person events can be very energy intensive and wasteful. We believe our new online venue is an appealing alternative."
SPN organiser Kevin Gambrill adds, "We need to lead by example and the Sustainability Event Park lets us do just that. The online event platform offers a brilliant visitor experience and a forward-looking event concept. What better way to engage our global audience than to fully immerse them in an environment that is green inside and out."
V-Ex has been producing virtual and hybrid events for over a decade and recently celebrated over one million visitors to events that are currently live on the platform. The new sustainability venue is a natural extension of its offering and one that the company is passionate about. "V-Ex has a strong technology background," adds Gabriella, "we want to use our position to create a dedicated space for all things green and sustainable – in business and beyond.
"This is why we added links to our co-located virtual exhibitions Printing Expo and Industry Expo. Sustainability should be a natural part of any business, so it made sense to integrate it with the topics we are already working on at V-Ex."
The new venue includes space for several conferences with associated virtual exhibitions. In addition to the main halls, there is an outdoor amphitheatre for presentations and a variety of smaller interactive pitches around the park area.
Visitors, speakers and organisers can register to look around the park at www.sustainabilitypark.com. There are many options available for commercial event organisers, charities, non-profit and not-for-profit organisations.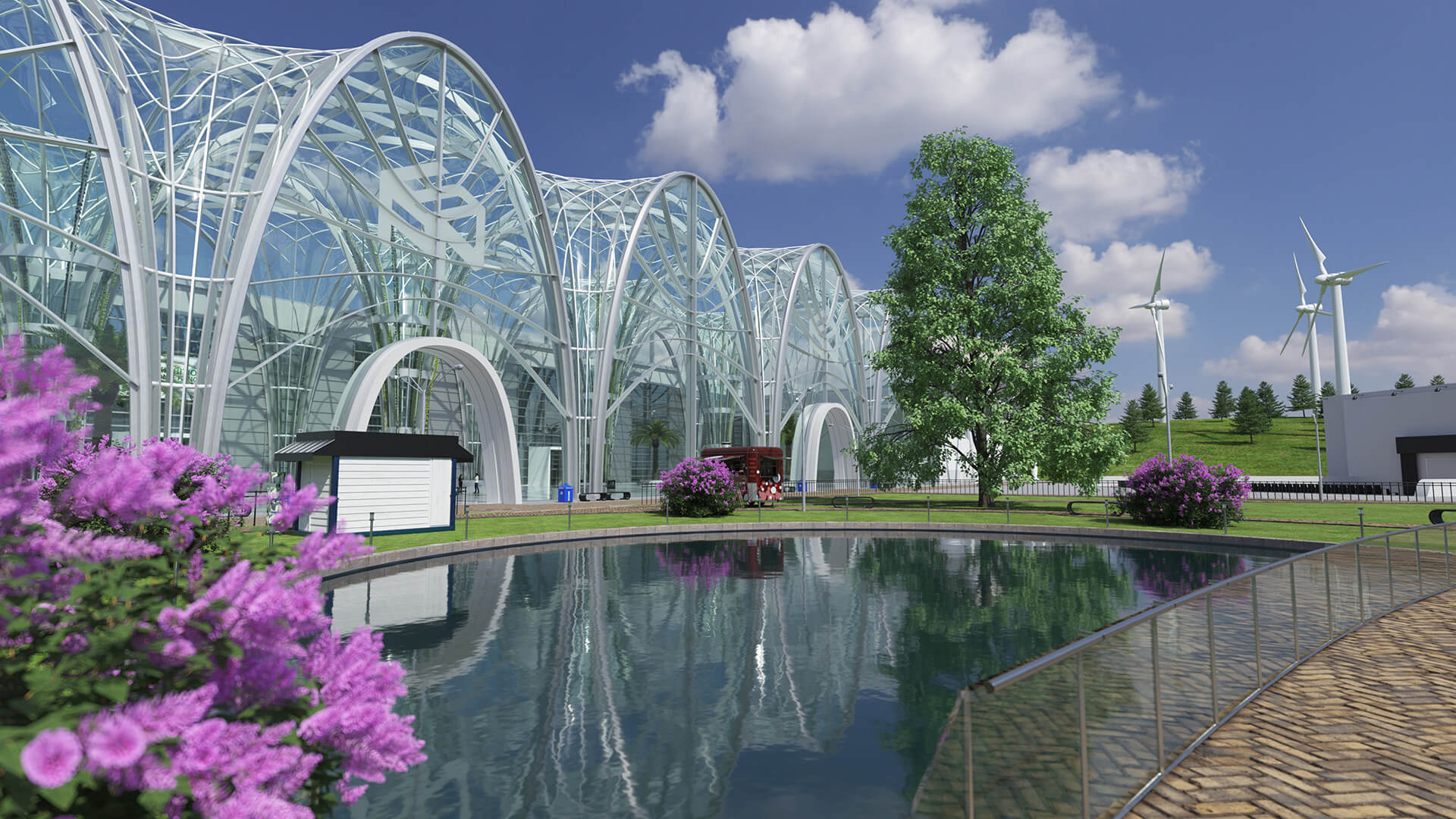 The Sustainability Event Park is an interactive online venue dedicated to sustainable topics.
About the Sustainability Event Park
A carbon neutral online event venue dedicated to all things green and sustainable
The Sustainability Event Park offers an interactive environment where businesses can show off their latest developments in technology and services. Split into several themed areas, the location is designed to be both immersive and informative. Built and hosted on the V-Ex platform, the event venue allows for easy navigation and offers spaces for presentations, interactive content and much more.