V-Ex Virtual Exhibitions is a trailblazer of the virtual world.
V-Ex has been producing virtual and hybrid event and conference packages for over 10 years. In that time we've helped hundreds of clients reach global audiences, deliver international networking events and reduce their carbon footprint.
To lead the way in the development of sustainable, reliable and engaging virtual platforms that will allow the MICE industry to face the most pressing challenges of the day
Sustainable – We aim to reduce our own carbon footprint and help our customers to improve the sustainability of their events. We therefore choose to host our platform and all virtual events on carbon-neutral servers (and are in the process of moving our offices to 100% green energy)
Reliable – Our data capture and registration processes are completely secure and compliant with current laws and regulations. The platform itself supports visitor traffic of 100,000+ to ensure a virtual experience without interruptions.
Engaging – We are continuously looking to make our events more interactive; helping to form connections between our customers and their audiences and to deliver value for all stakeholders.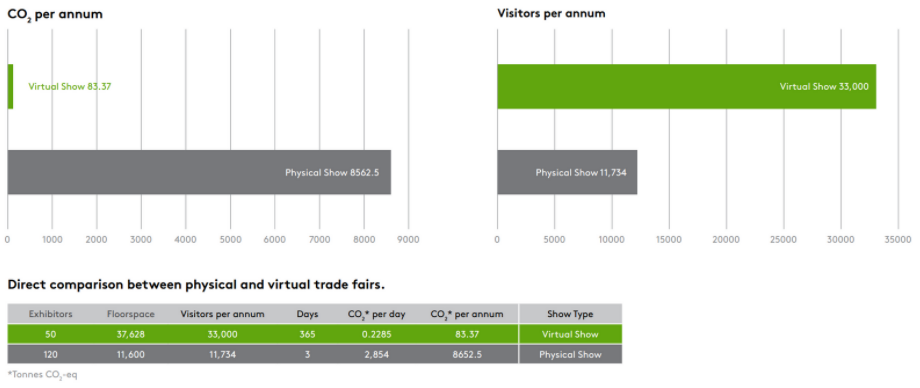 Sustainability
"Virtual Exhibitions can reduce carbon emissions by 99% when compared to equivalent live events".*
At V-Ex, we take climate change seriously. The environmental impact of the global MICE industry is significant – that's no secret. But it is a problem that we can address together.
V-Ex has supported global businesses in their efforts to become carbon neutral by producing virtual conferences which create less than 1% of the carbon emissions of a live event.
Embracing our responsibility to bring about change, we ensure that our hybrid and live events adhere to the principles of international standards, such as ISO20121 for Event Sustainability. Our clients can rest assured that events will be socially and environmentally responsible – without the need to compromise on quality or financial return.
*This is a conclusion drawn from a recent paper 'Making industrial exhibitions green' based on the
ISO 20121 standard comparing a V-Ex virtual trade show with several live physical events.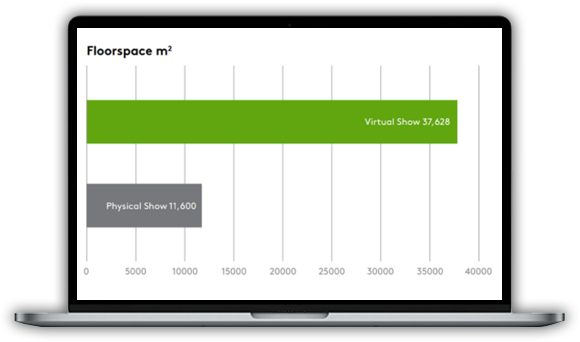 Check out some of our recent virtual & hybrid events
WCVD9 – A V-Ex Virtual Exhibition and Conference
V-Ex were engaged by The Webinar Vet to create a virtual alternative to the 9th World Congress of Veterinary Dermatology.
Travis Perkins Conference & Virtual Trade Fair 
The V-Ex team created a bespoke virtual conference centre for Travis Perkins in record time, featuring over 8 hours of live and pre-recorded presentations.
Virtual medical conference – ACWHTR Live!
ACWHTR LIVE! The American College of Wound Healing and Tissue Repair's virtual conference event is permanent virtual education and exhibition experience.
The V-Ex Team
Our talented team has specialists in event management, programming, 3D modelling, graphic design, video production and content creation. Working in close collaboration with our customers, we can design and create virtual, hybrid and live events of any configuration imaginable. Our aim is to produce outstanding and memorable experiences that meet the needs of every individual client, supporting you at every step of the journey.
With a proven track record of delivering virtual solutions to leading businesses around the world, our team combines decades of professional experience to ensure the platform fits seamlessly into your existing or new marketing initiatives.
We're extremely proud of the team we have, and are always looking to welcome new members onboard. If you think you have the right skills to join us, please get in touch.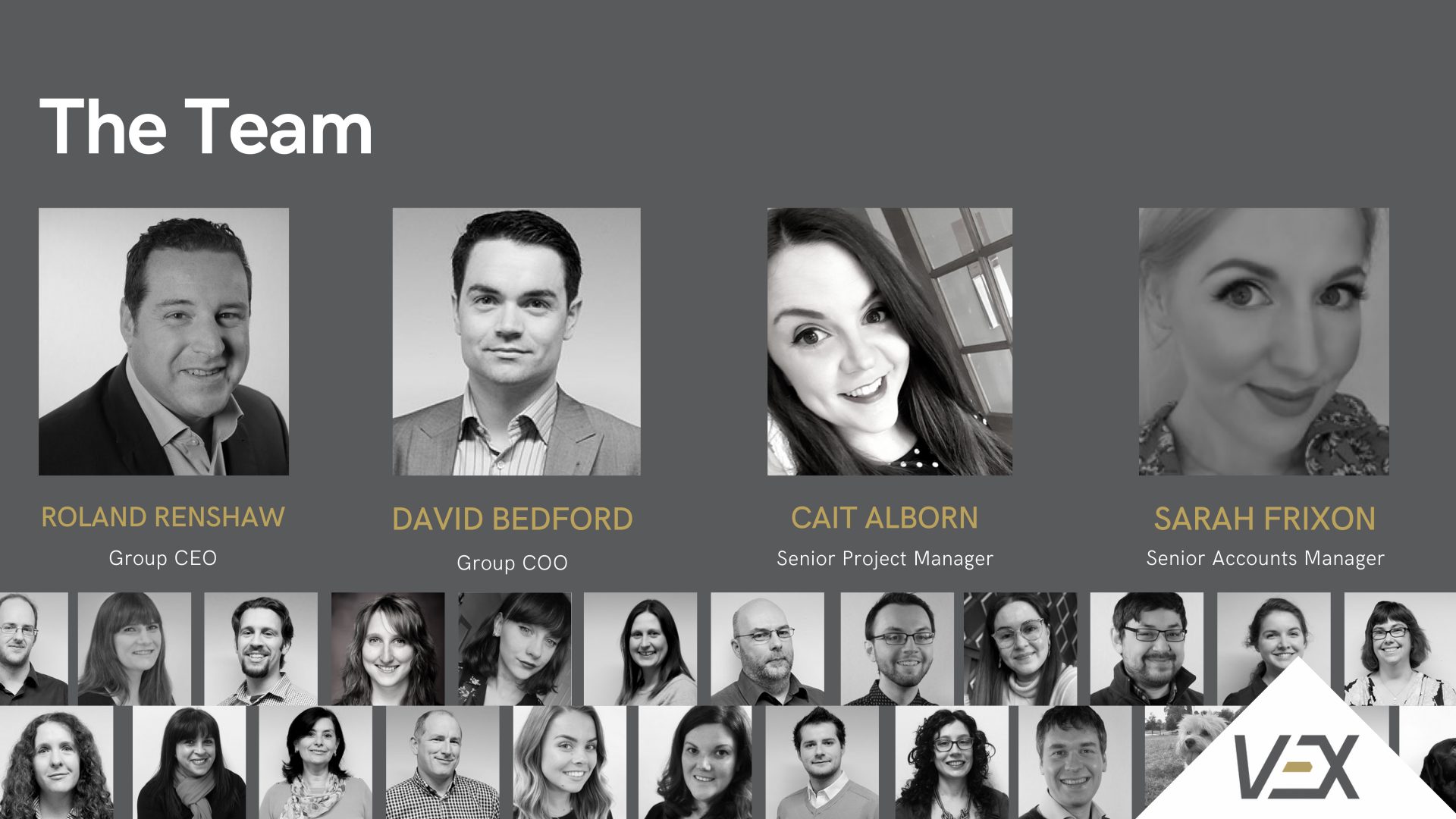 DMA Europa Group
V-Ex is part of the DMA Europa Group, a leading provider of full-service marketing solutions. The group has nearly 40 years of experience developing and distributing engaging, multi-lingual content through digital and traditional channels on a global scale. Our full suite of services is available to all V-Ex clients, from copywriting and translation to event marketing, video production and app development.
For information about DMA Europa Group click here.